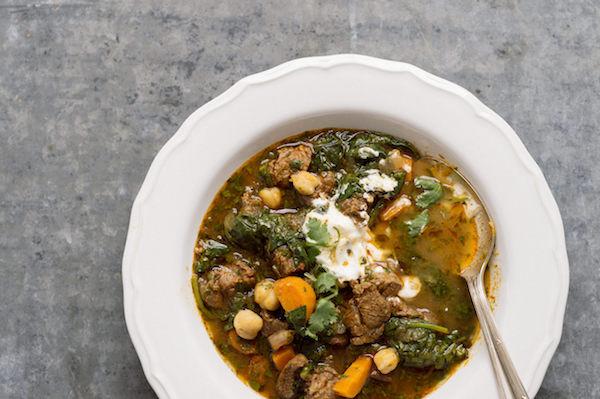 Christopher Kimball - Milk Street
This month we interview Christopher Kimball of Milk Street. Lior will be teaching a class together with Chris later this month, as well as a spice blending class on his own.
Thank you for taking the time to speak with us, we're very excited about Lior's upcoming classes up at Milk Street and would love to learn a bit more about your take on spices and recipe development.
You've had a long career in food and are widely recognized as an authority in your field. What are some areas where you still feel like you have a lot to learn?
As a cookbook author said recently, "I love cooking because every time I step into the kitchen, I am a beginner." I have a lot to learn about everything especially, since Milk Street is setting its sights on the whole world of cooking.
What's the most unexpected and valuable thing you've learned in the last five years?
The notion that everything in the kitchen is related, is of one piece. How one moves when cooking. One's state of mind. The relationship between textures and flavors such as sweet, spicy, salty, bitter, creamy, crunchy, hot, and cold. As they say in Vietnam, one needs the correct "kheo" or right intent. Everything in cooking flows from that.
When it comes to integrating spices into recipes, what are some specific challenges, given the small quantities generally called for proportionate to other ingredients, unfamiliarity, etc. and what's your strategy for addressing this effectively?
I look for patterns. You start to recognize combinations of spices and then you feel a bit more comfortable when using them. One good way to become familiar with spices is to put just one spice over cooked rice to taste it, whether it is aleppo pepper or cumin or turmeric. That way you start developing a taste memory for a spice. Then come up with two or three combinations that you can use all the time and go from there. Also you can put za'atar on pretty much anything.
Courtesy of Christopher Kimball's Milk Street
Do the recipes you develop come primarily from reader requests, or from what you expect them to be open to based on your intuition and experience?
For most of my career, I have given people exactly what they thought they wanted and it was a recipe for success. At this point, I want to give people what I think they need. I want to be just a step or two ahead of their expectations in order to really change how they cook. I want to challenge their expectations and make them grow in the kitchen.
What do you find is the biggest hurdle when translating recipes and techniques to American home kitchens that come from culinary traditions that eschew written recipes? Do you find yourself relying more on professionals or home cooks for expertise?
That is really not hard. We have many years of experience in recipe development and a good sense of how to translate techniques to the home cook. What is harder is to figure out exactly how far you can push someone or challenge them in the kitchen. As the old saying goes, "When you want to sell something surprising, make it familiar. When you want to sell something familiar, make it surprising."
Courtesy of Christopher Kimball's Milk Street
What are the elements that you find most challenging to communicate to a reader in a written recipe? Can you share with us an example of a great recipe that addresses these concerns effectively?
Sure. Visual clues are key, not just cooking times, especially when working with a skillet. Different stovetops and different skillets will hold and project heat differently so "4 to 5 minutes over medium heat" means very little. What is the food supposed to look like, to smell like? The other issue is to get folks to taste their food and make adjustments. More salt? More acid? More sweet? More bitter? That's when a recipe goes from mediocre to great. Just a bit more salt! You can find recipes that do just that, right here.
And what would be your advice for someone considering the culinary field as a profession?
To paraphrase Dorothy Parker, "If you have any young friends who aspire to become food writers, the second greatest flavor you can do them is to present them with copies of 'The Elements of Style.' The first-greatest, of course, is to shoot them now, while they're still happy."
Follow Chris and Milk Street for more updates
Christopher Kimball founded Cook's Magazine in 1980 and served as publisher and editorial director through 1989. In 1993, Mr. Kimball re-launched Cook's Magazine as Cook's Illustrated and went on to found Cook's Country magazine in 2004. Through 2016 Mr. Kimball was the host and executive producer of the two highest rated cooking shows on public (and cable) television: America's Test Kitchen and Cook's Country.
Mr. Kimball is also the host of Christopher Kimball's Milk Street Radio, a weekly public food radio show (and podcast) broadcast on over 300 stations nationwide and distributed by PRX. Mr. Kimball previously hosted America's Test Kitchen Radio. Christopher Kimball's Milk Street Television will air on public television stations, distributed by American Public Television, in September 2017.
Mr. Kimball is the author of several books including, most recently, Fannie's Last Supper. In 2015, Mr. Kimball left America's Test Kitchen to found a new company, Christopher Kimball's Milk Street, devoted to teaching home cooks fresher, better ways to prepare foods at home. It's the new home cooking.