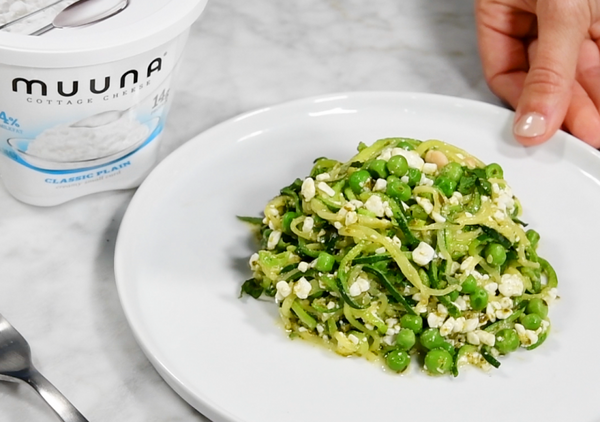 Helen Todd of Sociality Squared
This month we sit down with Helen Todd, co-founder & CEO of social media agency Sociality Squared. She recently put together a panel at SXSW including Lior and our good friend and photographer Thomas Schauer, and we're going tease out some insights and get her perspective on the food related aspects of her work.
Thanks Helen for taking the time. First off, your agency works with diverse clients across many industries, and a few food companies in particular. Who are some of your clients in the food world and what's a recent campaign you're particularly proud of?

First, we think a lot about food here at Sociality Squared! We have a chef on the team, food photographers and videographers, and foodies. Having a passion about food in our personal lives fuels the work we do for our clients. From cooking meals together as a team to hosting dinners to providing food photography services, we believe that food fosters creativity, conversation, and community.
We clearly love working with food and beverage clients! We have helped restaurants like Bonchon Chicken and CPG brands like Wild Turkey bourbon, Helena Valley Wine, and Popcorn, Indiana.

Right now, we're having a lot of fun with Muuna cottage cheese, a brand that's disrupting the dairy aisle with their ridiculously creamy, protein-packed cottage cheese. We're not only managing all of their social media channels and influencer activations, but we're also developing recipes for them and shooting social-first photos and "Tasty-style" videos. Then we're turning the creatives into GIFs, Instagram Stories, and other compelling social media content optimized for each of the brand's channels.
Last month we shared a Spring Green Zucchini Noodles with Protein-Packed Pesto recipe. Zoodles are very popular right now, and we wanted to make a recipe that was easy, vegetarian and healthy, incorporating Muuna cottage cheese as a no-cook protein to really stand out in the feeds.
The recipe video was shared across social media including Facebook, Instagram (Stories and Feed), Pinterest, and LinkedIn. The video published on Facebook alone has over 33,000 views and over 85,000 people reached!
The post was promoted on Facebook and we saw $0.01 cost per 10-second view. Compared to other advertising, this result is phenomenal. Plus, it was fun to shoot (and eat)!
Thanks! The panel you put together for SXSW discussed the Era of Camera-First Food. What would you like to highlight as some takeaways from the presentation and what are your views on how our relationship towards food as consumers has shifted with the advent of social media platforms and the democratization of content generation?
It was really wonderful to get to explore our digital relationship with food at SXSW Interactive this year with Lior, Thomas, and Michael as part of the conference's food track. We pointed out that in today's age, we eat with our eyes and the camera. Factor in that food is inherently social and everyone with a smart phone can take a photo leads to implications and opportunities for brands.
The kitchen table is the original social network. It is where friends and families are nourished not only through what's on their plates, but also through connecting with each other through stories.
Social media brings the same principles of storytelling and connecting with each other to the table, digitally, and at a much bigger scale for relationship-building regardless of physical proximity. This spills over to brands too: People want to connect through emotive storytelling, and see real, authentic content from brands.
As you mentioned in your question, food photography was once reserved for professional photographers and advertisers but now it has been democratized. Anyone with a smartphone, a plate, and an Instagram account can partake in this new social currency. As Lior said on stage, everyone can be part of the club.
That said, while we are digitizing and pixelating our food, you still need to actually eat IRL (in real life)! Food will keep us human even as virtual reality and augmented reality expands. You can explain something on Instagram and take a good photograph, but that doesn't capture the full experience of actually consuming the food. The smell, the taste – these don't translate digitally. And that's a good thing.
A friend, who was in the audience at SXSW and runs a dining event company, shared that after listening to the panel he now ensures that all of his events and food are camera-ready. This was great to hear, and I hope the panel inspires more brands to think camera-first.
-Check out the full presentation here-
Got it. Regarding restaurants specifically: both forbidding and encouraging photography of dishes can be seen as a form of control, one overt, one more subtle. You mentioned that you would prefer to patronize the latter, can you elaborate? Would you overall prefer a restaurant that didn't go to either extreme? 
I have been to restaurants that haven't allowed photos to be taken to either control the imagery Beyoncé-style or because they really want their guests to focus on their meals and conversations, and not their phones. I can appreciate this approach since I've also hosted private dinners where phones aren't allowed at the table, so notifications and texts aren't distracting people from the food and conversation at hand.
That said, I do prefer restaurants that embrace food photography from their guests (and provide good lighting!). Food is inherently social, and we as human beings are social. Sharing what matters to you, including what you eat, is a form of self-expression and a medium to connect with others. If a guest creates a photo of his or her dish, that's a big compliment to the restaurant, not to mention the free promotion of the restaurant to that person's friends, family, and online community!
The restaurants who foster food photography and Instagrammable moments make it even easier for guests to share their experiences. This is just an evolution of plating, and as I mentioned earlier, we're now eating with our eyes and our cameras.
© Kelsey Fain
Interesting. As a strictly visual medium, photographs and video rely on memory and past experience to supply the missing pieces. Especially when it comes to food, most of the impact occurs because of processing by the viewer. What are some tips you have for both individuals and brands to maximize the impact of their content?
Interestingly, one study showed when food is photographic, and it's worthy enough to take a photo, we are actually going to enjoy it more. There's a ritual to it, of taking a photo, a hesitation and appreciation of it, and it makes it look better.
Brands who are not adapting to this change will fail, and the brands that are thinking social-first and with the camera in mind are already excelling (of course, Sociality Squared can help your brand if you'd like!). One example is Starbucks that has created zombie and unicorn Frappuccino's following their customers organically creating these Instagrammable beverages.
Brands need to join the conversation, and creativity is key. We always encourage exploring and playing with different visuals to make your content exciting and get your messaging across. All of the platforms are constantly updating how people and brands can express themselves, so test them out and see what resonates most with your fans. If you're not already using video and Instagram Stories, add this to your content strategy and mix. It's all about video!
Thanks! Yeah compelling visuals are a great way to introduce new people to good products. Changing gears a bit, do you have a favorite food and/or spice yourself? What do you love about it? 
My favorite spice is ginger, though it's hard to choose! I love fresh ginger every morning with hot water, lemon, honey, and cayenne. I also love ginger in teas and dishes, especially Thai ones – I can never have enough.
One thing I love about spices in general is that there's something about the aroma of them that takes you back to a certain memory or experience. When you smell it or taste it, you're transported to another time; yet, you're also making new memories with each bite.
I have a special Italian spice blend from Urzi's Italian Market from the Hill in St. Louis. Every time I use it for my sauces, it takes me back to eating ravioli with my aunts and uncles at my grandmother's house on the Hill for the holidays.
Exploring the relationship between food and social media is a delicious adventure that is always evolving and exciting. And doesn't the saying go, "variety is the spice of life"? ;)
Follow Helen and Sociality Squared for more updates
Helen Todd:
Helen is Co-founder and CEO of Sociality Squared, a full service social media agency based in New York City helping brands grow loyal and engaged communities since 2010. She is an award-winning marketer, international speaker, and also an advisor and speaker for SXSW Interactive. Helen graduated from Xavier University and holds a Master's degree in Integrated Marketing Communications from Emerson College.