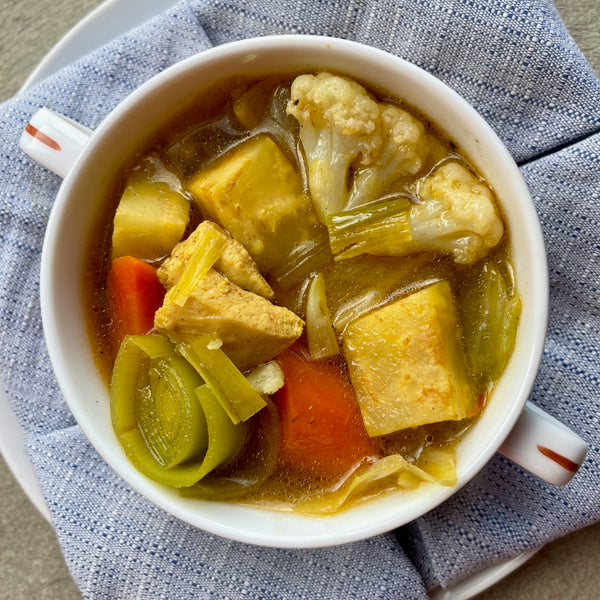 Comforting & Quick Chicken Soup
Putting diced chicken thighs into the pot with vegetables turns this into a satisfying chicken soup that is so quick to make, you can easily toss it together on a weeknight. The blend of saffron, cinnamon, and cardamom gives classic  chicken soup a surprising yet comforting warmth reminiscent of a Moroccan-style stew. Chickpea flatbreads or store bought flatbreads or pitas are an excellent  accompaniment.
Please see nutrition notes from our contributor, Nikki Ostrower, below.