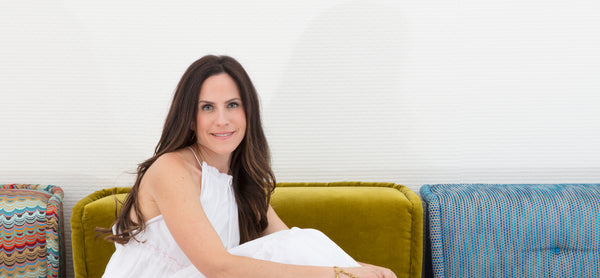 Meet Nikki Ostrower
We are excited to announce our partnership with Nikki Ostrower, a renowned nutritionist and founder of NAO Wellness. She will be contributing her health and wellbeing expertise to our recipes twice a month to provide you with more information on how food and spices can nourish your body. After overcoming a years-long battle with a debilitating eating disorder, Nikki devoted her life to helping others find balance, peace, and empowerment around their health.
With her hand-selected team of top wellness experts, NAO offers services spanning Nutrition Counseling, Corporate Wellness, Nationwide Testing on Food Intolerances, Nutrient Insufficiencies, and Genetics, curated resources for the best wellness offerings, and created NAO Wellness Ear Seed Kits so everyone can be their own healer in 5 minutes.
Nikki has spent over fourteen years working with private clients to find holistic practices that will improve their quality of life, as well as major corporations including Lululemon Athletica, JPMorgan, Nike, and more to implement customized wellness solutions in the workplace. 
Nikki earned a degree in nutrition from the Academy of Healing Nutrition, and holds a B.S. in Business from SUNY Binghamton. She lives in the West Village, NY with the three loves of her life: her husband, their daughter, Emma and Chocolate Lab, Kirby.
Nikki's expertise has been featured in: Vanity Fair, SHAPE, Well + Good, Forbes, InStyle, and more. Follow Nikki and NAO Wellness on Instagram @NAOWellness.
A few words from Nikki:
"Hi! I'm Nikki Ostrower, Founder of NAO Wellness and Integrative Nutritionist... I found La Boite and as a Nutritionist, Mom, and Entrepreneur, I absolutely love the simplicity. In our busy lives, it's so important to find simple, easy ways of cultivating healthy sustainable habits, and one of the best ways to do that is getting comfortable in the kitchen.
I wasn't born a great cook! I had to get my hands dirty, but cooking is now something I look forward to, providing me nourishment and healing as I put love into the food I make for myself and my family. I also love the science of nutrition and using nature's gift of food to nourish the mind, body, and spirit."
We are looking forward to working with Nikki and hearing her advice and expertise throughout the year!