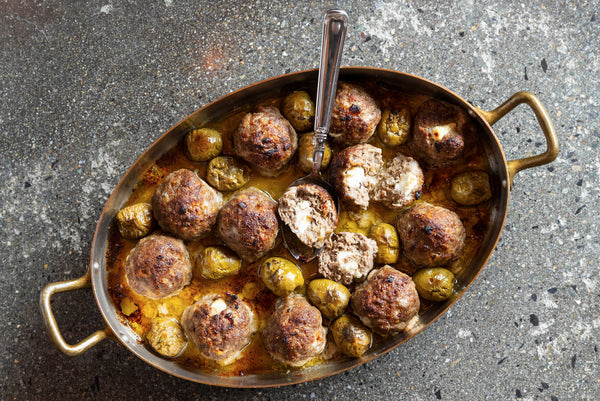 Feta Stuffed Meatballs
My oven-roasting technique simultaneously cooks the meatballs and the olives forming a rich sauce. Inspired by the meatball kebabs I grew up with in Israel, these are hearty and well spiced, with a satisfying char from a few final minutes under the broiler.
Feta delivers a salty, creamy surprise in the centers of these meatballs.