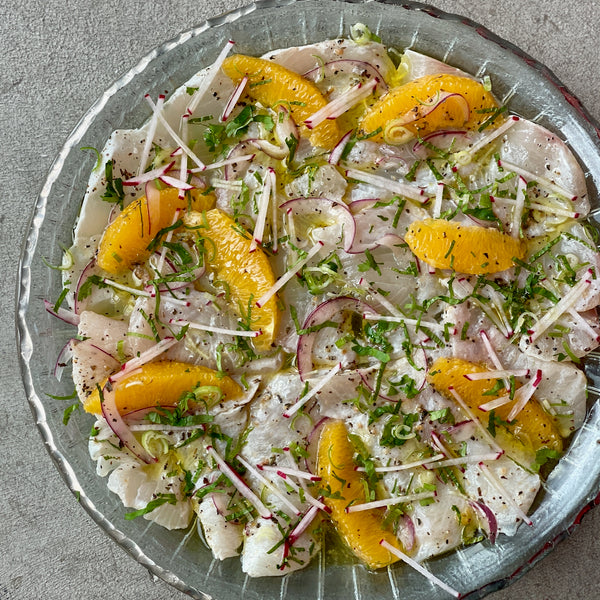 Hamachi Crudo with Orange and Sel d'antibes
Inspired by Eric Ripert's birthplace in Antibes, France, this blend of grey sea salt crystals, bergamot, and herbs captures the essence of the sea with acidic citrus notes, which is perfect for everyday cooking.

After 3 years of working together, Eric Ripert of Manhattan's Le Bernardin and Lior Lev Sercarz of La Boîte have collaborated to create a unique line of spices - The Voyager Collection. The blends allow chefs and home cooks alike to elevate everyday dishes as well as elaborate preparations at home or while travelling.