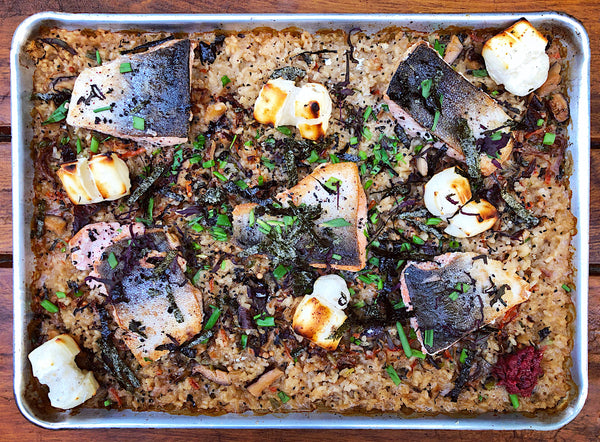 Memorial Day Recipes
Memorial day is foremost a day of remembrance, but we are of the opinion that all remembrance is better with food. Here are some of our ideas:
A simple recipe for beef kebabs that can be grilled or baked as meatballs. 
Our take on Mexican elote with Blue Grass N.12
It's not Memorial Day without a burger! Here is a great recipe. 
This recipe is by Chef Chris Shepherd, and brings Indian flavors to a classic grilled wing.

Shabazi N.38 is a great spice for adding a touch of heat to Guacamole. 
Lula N.41 is added to the dressing and cheese biscuits to give them a delicious umami flavor that comes from the seaweed in the spice blend. 
A paella that can be made on the grill, with the flavors of Japanese ochazuke. 
This fresh salad uses springtime vegetables and Tangier N.23 for a great side dish. 
Grills are great for cooking cuts of meat with spiced crusts.
There's nothing like fresh pita right off the grill. Plus it's a great blank canvas for topping with any spice. 
Cauliflower steaks spiced with Shawarma West and served with tahina sauce. 
This dish is started off in a pressure cooker and finished on the grill for a great smoky flavor.