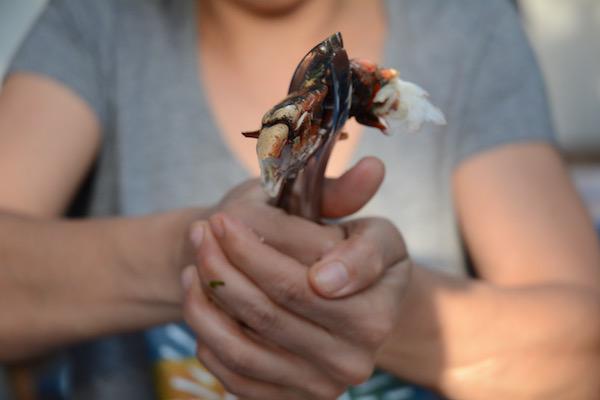 Spice Dinner at Tertulia
We're having a four course spice dinner with our friends at Tertulia this month and participating in their En Rama series, which pairs small plates with beautiful sherries.
Hey Nick and Dana, thanks for taking the time to sit down with us this month! En Rama sounds like a great event and we're happy to be collaborating with you guys.
First off, can you tell us a little bit more about the series? When did it start? What was the initial impetus for getting it going?
This series began in the summer of 2016 with partner Dana Staley at Tertulia, a few months after I visited Jerez for the first time. On the plane home I thought to myself, "I have to get involved. I have to work with this wine beyond just being passionate about consuming it! " I played around with the idea of a sherry bar for years, and already had thought of a great name, En Rama. I then thought a pop-up would be more sustainable at this time in my life...it also is a concept that can be portable. I'm a touring musician as well, so the idea of traveling with wine and doing 'tours' or 'gigs' is familiar and appealing to me, and it's a dream to combine both music and sherry. En Rama is my favorite style of sherry, and also thought that it not only describes a style, but embodies a philosophy both literally and figuratively that can translate to the world of hospitality and creativity: unfiltered, or, in other words, pure. Straight forward. Straight from the source. Elemental.
Yeah almost all sherry is great, and definitely under appreciated outside of Spain. Can you describe a couple of your favorites for us?
One of my current favorite sherries is Bodegas González Byass Fino "Dos Palmas". It's an en rama fino of exceptional quality, carefully selected from some of the best barrels of Tío Pepe fino. It's around 8 years old, and walks the line between a fino and amontillado. It starts to push the limit of how far you can age a fino and offers depth and finesse.
Another all-time favorite is Gutiérrez Colosía "Sangre Y Trabajadero" Oloroso. It's the first Oloroso sherry I ever had, and was my gateway forwards and backwards to the other styles and expressions. It's an easy leap for whiskey drinkers.
Definitely very versatile stuff. Any truly memorable pairings over the years? Some people know about the classic fino and grilled sardines, but what are some off-the-wall ones that worked beautifully?
My friend Flannery and I paired a kombucha-coffee-braised short rib with an aged amontillado. That was wonderful! We also served a langostino crudo with crab apples, kohlrabi, and concord grapes paired with manzanilla that was so good...made by Neil Ross, CDC of Tertulia.
And chef Tim Durkos did a jerk rib paired with a vintage palo cortado that blew my mind...
So we're doing something a bit different this month. Lior will be taking over the menu all night, and it will later transition into the En Rama people know and love.
Yeah we're very excited! There will be dishes like fish crudo with Shabazi spice and bottarga, some wintery braises, plenty of pickles, all with Lior's twist, from 5:30-10:00pm. Then we'll transition over into En Rama from 10:30pm until late. :)
Thank you so much! Look forward to seeing how En Rama develops. Is there a place people can follow you guys to see what's coming up?
Sure! See our links below. And you can either call us at the restaurant for reservations (646.559.9909), or make them online through Resy here.
Follow En Rama for more updates
More about En Rama:
En Rama -Sherry Bar / Bar De Vinos De Jerez NYC is a late-night wine and tapas "pop-up" bar. In NYC it started as a monthly event late on Mondays, and has become a kind of industry night among restaurant workers. Furthermore, in 2018 we are expanding the concept to include sherry and music events in addition to the late night bar concept. Our home base Chef Seamus Mullen's

Tertulia

in the heart of the West Village.
En Rama serves small bites and "tapas" created by a rotating selection of chefs showcasing their recipes and restaurants and highlighting sherry's versatility as one of best wines to pair with food. Mutually beneficial concept that drives sales and traffic to an already-established restaurant or space and promotes guest chef, and of course, brings sherry to the masses.
Sherry is one of the world's best beverages. It's value is incomparable, it's complexity and range of styles unrivaled. It's spectrum of profiles offers something for everyone, yet it's reputation and merit outside of the wine/restaurant industry is misconceived, at best, and mostly unknown. It is our dream to serve sherry exclusively in an inclusive environment. To help grow sherry awareness in New York City and beyond in a friendly, non-dogmatic, non-didactic environment by offering all of its styles at affordable prices served by a knowledgeable staff. To be the first of its kind.