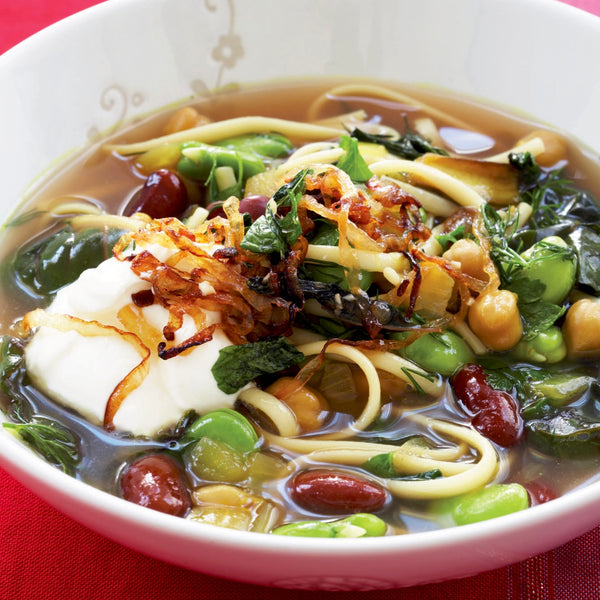 Bean, Herb, & Noodle Soup
"This hearty soup is wonderful whenever there's a chill in the air, but it's customary to eat it for Nowruz, the Persian New Year celebration that starts mid-March. The long noodles symbolize life, and the green herbs represent rebirth, mirroring nature as green shoots and leaves start to reappear after the long winter sleep. The soup is topped with a big spoonful of caramelized onions cooked with mint, a deliciously umami-rich condiment. The finishing touch is a dollop of kashk, a fermented whey product that's creamy, funky, and sour. If you can't find kashk – or if it's too strong a taste – substitute thick yogurt."
Louisa Shafia, author of "The New Persian Kitchen"