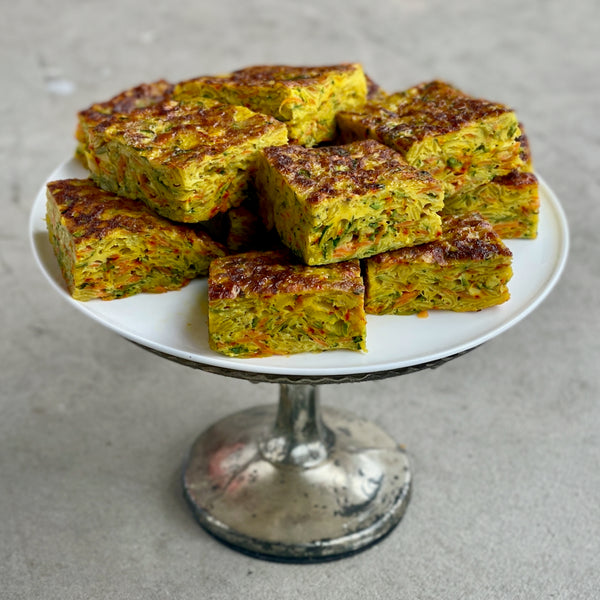 Persian Vegetable Frittata
"Kuku sibzamini is the Persian version of a frittata. Shredded carrots, onion, zucchini and potato give it excellent texture—light and airy but deeply satisfying—while saffron adds the distinct Persian flavor."
This recipe was contributed by Nilou Motamed  and belongs to her mother, Mahin Gilanpour Motamed. Nilou is a food expert, television personality, and long time friend of La Boite! 
Originally published on Food & Wine.