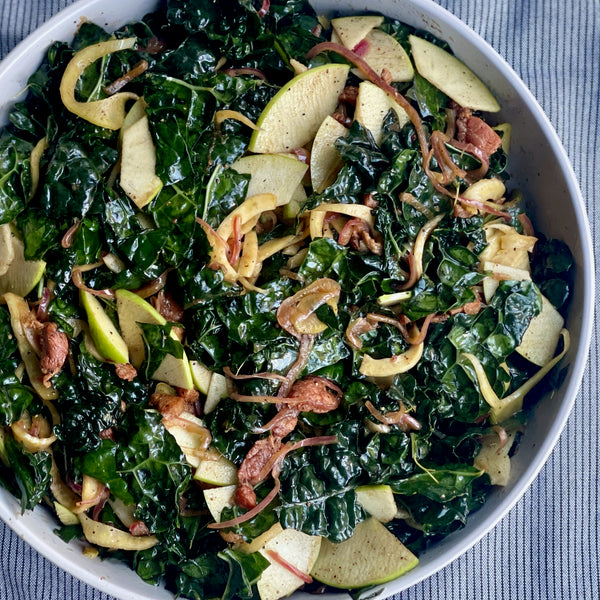 Cara
Each month, we highlight one of our spice blends in the hopes to better educate our clients and to inspire them to try new flavors. La Boite's founder, Lior Lev Sercarz, has formulated each blend to elevate your culinary experiences. Every blend is inspired by a person, a place, or a dish, with the flavors working together to tell a story.
Cara
For the month of December, we are highlighting a very special blend named after our friend and chef Cara Tobin. Lior and Cara met many years ago when she was working under Ana Sortun at Oleana in Cambridge, MA. They bonded over their mutual love of Middle Eastern food, travel, and spices.
Cara described a recent trip to Morocco where she was immersed in traditional cooking and saw their true appreciation for spices.
"I was at a market outside of Marrakesh, Morocco. My husband and I were walking through the market and I saw a man selling spices. He was sitting behind a table with big bags of spices all around him."
The man was making spice blends for people based on what they were cooking, but Cara noticed that all of them had one ingredient in common: coffee. "I immediately said to my husband, Moroccan coffee spice!"
Cara challenged Lior to create a spice blend for her restaurant, Honey Road, that was inspired by this coffee-based blend from Morocco. The end result was the Cara blend: a warm and aromatic balance of coffee, clove, cinnamon, and other spices.
"At the restaurant it is used in baked goods as well but where we use it the most is with lamb. We braise all of our lamb with Cara. It's actually quite delicious as a coffee drink as well." It's also amazing with pork, stews, sauces, and roasted vegetables. 
Stay tuned for a Braised Lamb Shoulder recipe from Cara.
Read our interview with Cara here!
Please enjoy 25% off of Cara for the month of December with code CARA25. 
Recipes Using Cara:
Stay tuned for more recipes using the Cara blend!