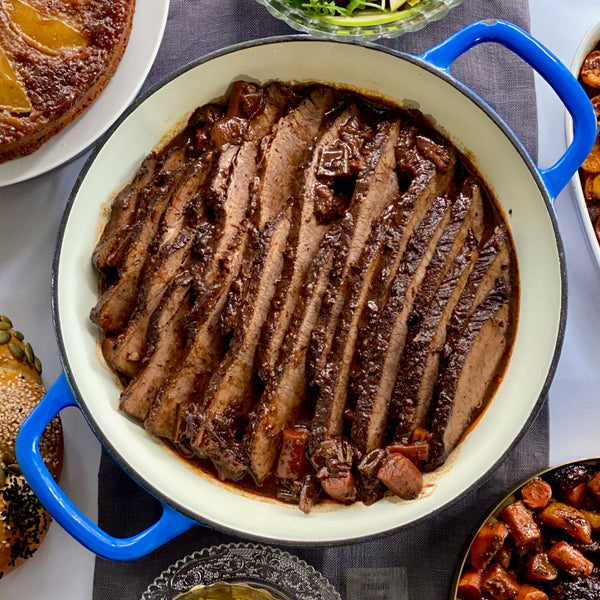 Our Favorite Brisket Recipes
Whether you're making brisket to celebrate Hanukkah or to warm up on a cold winter day, our brisket recipes are a great thing to have under your belt. Please note: Brisket or short ribs can be swapped in any of our short rib or brisket recipes. 
Here is a collection of our favorite brisket recipes, with short rib variations:
This recipe is courtesy of chef Michael Solomonov, from the Zahav cookbook. It's based off of the brisket recipe his mother made growing up and uses Yemen and coffee as the primary seasoning agents. It's prepped and cooked over a number of days for maximum flavor and tenderness. If you would rather have short ribs, feel free to sub in short ribs for the brisket.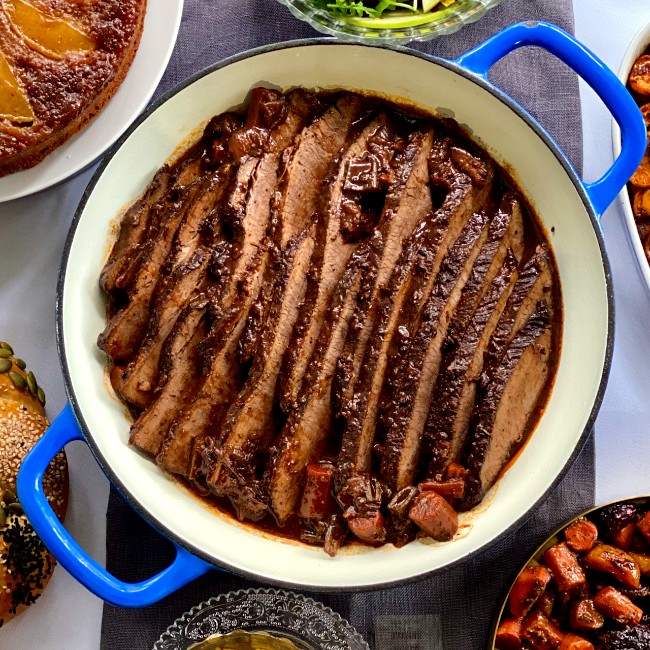 From our Rosh menu, this brisket is braised vegetables, silan, and pomegranate juice and seasoned with Ayala, making for a robust and tender main dish. This is another recipe where short ribs can be subbed in for brisket. 
You can easily swap in brisket meat for the short ribs in the recipe from the Mastering Spice cookbook. Vermouth and dried fruits make the meat delightfully sweet and savory all the same time.