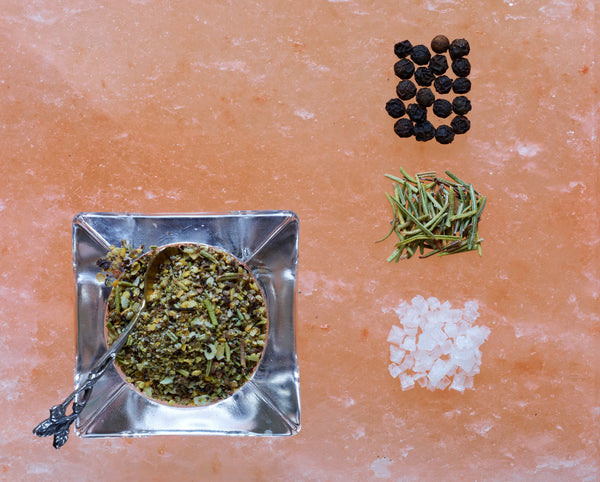 Ayala N.16
Each month, we highlight one of our spice blends in the hopes to better educate our clients and to inspire them to try new flavors. La Boite's founder, Lior Lev Sercarz, has formulated each blend to elevate your culinary experiences. Every blend is inspired by a person, a place, or a dish, with the flavors working together to tell a story.
Ayala N.16
Ayala N.16 is two things. One, an ode to Lior's mother, who consistently uses salt, pepper and rosemary from her garden to season dishes. To Lior, she is a reminder that dishes don't always need complex ingredients to be tasty and satisfying. 
Two, Ayala is an essential spice blend, great for everyday seasoning, that combines three simple and iconic ingredients. The harmonious ratio of salt, pepper and rosemary truly goes well on anything and with its coarse texture, it creates a beautiful curst of roasted and grilled meats. 
Please enjoy 25% off of Ayala for the month of September with code ayala25. 
Ideas for Use
Mix with Dijon mustard and honey for a sandwich spread
Toss with sliced radishes, olive oil and lemon juice for a quick salad
Brush halved radicchio heads with oil, sprinkle with Ayala and quickly char on the grill