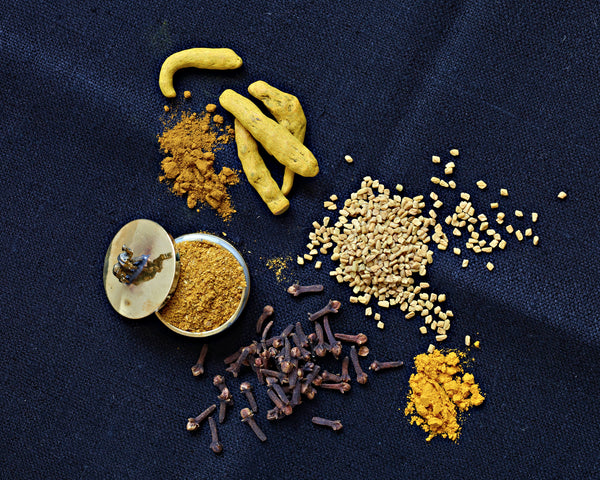 Bombay N.3
Each month, we highlight one of our spice blends in the hopes of better educating our clients and inspiring them to try new flavors. La Boite's founder, Lior Lev Sercarz, has formulated each blend to elevate your culinary experiences. Every blend is inspired by a person, a place, or a dish, with the flavors working together to tell a story.
Bombay N.3
Curry blends vary widely from country to country, region to region, and even family to family, but one of the common beauties of a curry blend is its warmth and pungency. Curries are versatile blends, which is one of the beauties of keeping a curry blend in your spice cabinet at all times.
The creation of Bombay, Lior's first curry blend, started with a need for a mild and floral curry blend for cookies. Bombay has the classic ingredients that you might find in any curry blend - turmeric, fenugreek, and cloves - but the beauty of the blend comes from the balance of flavors. No single spice overwhelms the other and all of the ingredients play off one another to create an approachable curry blend great for everyday cooking.
Although curry powders are not traditionally used in sweet applications, the sharp and subtly spicy nuances of the blend paired surprisingly well with Lior's date biscuits. Bombay has been a staple ingredient in cookie recipes since! And it's found its way into the kitchens of restaurants like Dame (New York, NY), Forsythia (Philadelphia, PA), and 27 Restaurant & Bar (Miami, FL), where it is used in dishes that transcend traditional Indian cuisine.
Please use code BOMBAY25 for 25% off of Bombay for the month of March.
Recipe Ideas
Toss shredded chicken with plain yogurt and Bombay to make a quick curried-chicken salad.

Blend with mayonnaise, lime, and Tabasco sauce for a dip to serve with fried fish or raw vegetables.

Toss with cauliflower florets, olive oil, and lemon juice, and roast until golden brown.
Recommended Pairings
Grilled lamb chops - crab salad - deviled eggs - fried rice - mango and banana smoothie
La Boite Recipes