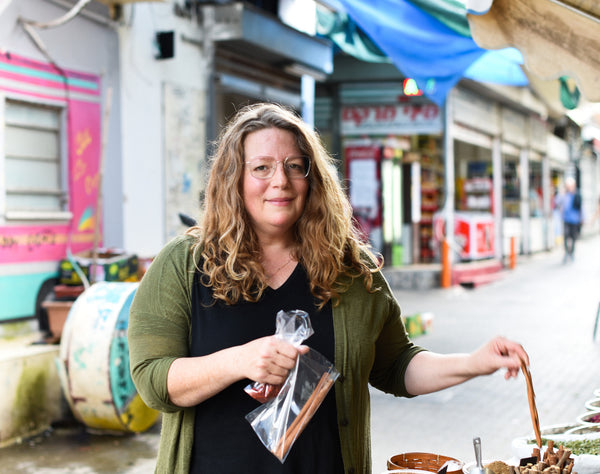 Three Spice Blends for Adeena Sussman
Spice Blends by Adeena Sussman & La Boite
In collaboration with Adeena Sussman, we are excited to announce three new spice blends inspired by Israeli and American cooking and the bridge that connects them. Adeena is the author of Sababa: Fresh, Sunny Flavors from My Israeli Kitchen, a cookbook that explores the flavors of Israeli, and the co-author on 14 additional cookbooks.
Living near the Carmel Market and Tel Aviv, Adeena was compelled to create three unique spice blends with La Boite that capture the flavors and memories of a place she loves. 
Herbes de Carmel is a blend of thyme, rosemary and nigella seeds. It's great on poultry, salads and dressings.
Rub Adom is a beautiful deep red colored spice blend of paprika, chili and garlic. Use it to season fish, meat and sauces.
Sour Lime Seasoning is a uniquely tart blend of Persian limes, garlic and turmeric. It pairs well with chicken wings, stews and vegetables. 
Recipes
Flavorful, sweet and sour wing recipe adapted from the Sababa cookbook.
Flaky fish kebabs paired with a chimichurri/zhoug hybrid, using Herbes de Carmel.