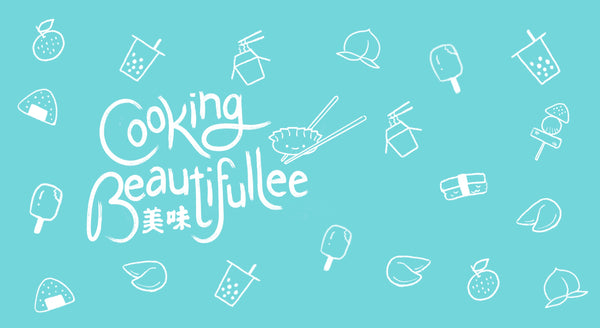 Melissa Lee of Cooking Beautifulee
Our friend Melissa Lee worked as a culinary instructor in Boston and has pivoted to delivering online content and recipes. She's been kind enough to share some recipes with us, including a new one for char siu pork buns. See below!
Hi and thank you, how did you get the idea or concept for your business?
I taught cooking classes at the Cambridge School of Culinary Arts as a chef instructor. The most popular courses were Sushi Couple's Date Night and Sushi and Sake Pairing Date Night. Many students asked me to host private cooking parties for them in the comfort of their homes. I started Cooking Beautifullee as a private chef to offer in-home cooking lessons. For me, cooking is more than food—it's a lifestyle. From baking pies with my young daughter to teaching students how to make sushi—cooking is at the core of many cherished memorable events. My mission is to empower students to create delicious memories.
I am a New American. I was born and grew up in Taiwan and moved to Boston twelve years ago. My cooking is inspired by my Asian roots and world travels, yet is informed by the unique ingredients and flavors from my adopted home of New England. I believe that cooking is about having fun, trying new things, and experiencing life. I want my students to be more interested in the joy of food than being perfect. I believe food is not artwork to admire from afar. It is a creative and imperfect expression of joy, and I would like to  encourage my students to roll up their sleeves, have fun, and not be afraid to make mistakes.
What is your favorite thing about being a business owner?
I've always wanted to live a purposeful life and serve our community in whatever way I can. I believe we all have a calling. Mine is to celebrate food, culture, and curiosities with food-folks alike. I am very grateful to have my platforms and to share the joy of cooking with my audience. I can't wait to touch more hearts. Food is what nourishes us. It's what sustains us. So, we dive deeper, looking at all of the ways ingredients can aid our body, our mind, and our spirits. Whenever a client tells me how cooking has changed their life, it makes my day. 
Nice! How has the pandemic shifted your business, or your business model?
After the pandemic hit, my school temporarily closed, so I launched Cooking Beauitufllee as a food and lifestyle brand. I rebuilt my website. I invited my chef friends to participate in a dialogue about what we talk about all day long: food! From new food legislation to quirky stories, we cover it all. We share stories about food from near and far, which has been especially important since traveling has been hard since the pandemic hit—we don't have the opportunity to savor sashimi in Tokyo or taste pesto in Genoa. Embracing different cultural backgrounds, we also dig deeper into the origins of New American cuisine and the traditions that have traveled across countries and cultures. Our mission is to create a community of food-folks across the country, who come together to celebrate food, cultures, and curiosities.
During the pandemic, it's not ideal to host cooking parties in person. We decided to bring people together through a virtual cooking experience. Even though my students and I are cooking in different locations, we are still connected. We're physically apart yet emotionally together. When I see the smiles of my students on Zoom, I feel a great sense of accomplishment. If I cannot create a table in person, I will create it virtually. We now offer Zoom cooking lessons and membership for Friends of Food, a digital members-only community designed to empower and connect food-folks alike. 
With the pandemic many people are dining more in their homes, what are some things they could cook with ingredients they may already have on hand?
One thing that I constantly heard from my students during the pandemic is: "I am bored with cooking the same dishes. Cook, eat, repeat! Is there any way out of this?" If you are a creature of habit and want to stick to your diet, the easiest solution is to spice it up. You can still cook the same meat and produce, but instead of salt and pepper or your "regular" spice, venture out of your comfort zone. It can also start with a cup of morning coffee, or hot chocolate, or yogurt parfait. Yes, I am serious. Add some Apollonia N.29 to your hot chocolate. It will transform your basic hot chocolate into a sophisticated one with an aroma of orange blossoms and a touch of pepper. You don't need to slave away for hours in the kitchen to be creative. You just need the right tools and the right mindset. 
Oh! And don't forget the happy hour! A dash of spice on your cocktail can elevate a drink—you'll feel like you're drinking at the Four Seasons. One day I was bored with my regular Hemingway, so I decided to sprinkle Mishmish N.33 on it. Guess what? It became a fan favorite. Now all my guests expect a dash of Mishmish N.33 on Melissa's Hemingway. 

If you're an ambitious home-cook and want to make everything from scratch, try my Teriyaki Burger, Five Spice Apple Cider Donut, and Asian BBQ Bun recipes. I grew up in Taipei. In Southeast Asian cuisine, dishes feature strong aromas like anise, coriander, five-spice, and Thai basil. Dishes may vary from the streets of Bangkok to the bustling Taipei, but one thing remains constant: rich and bold flavors. If you're ready to take a trip to Southeast Asia with me, try those recipes with high-quality La Boite spice. You won't be disappointed. Say bye-bye to your basic home-cooked meals and start a fun food journey now!
Anything else you'd like to share?
Yes we'd love to have people join us at Friends of Food! We understand people can feel isolated during the pandemic, and we want to use food as a medium to bring people together. Friends of Food is a community where food enthusiasts do not have to worry about not "fitting in". It's a judgment-free zone. Everyone is welcome to the table. The spirit of this community is about experiencing life and breaking the rules. We want our members to venture out of their comfort zone and try new things. It can be a new spice. It can be a new workout. It can be an international supermarket you've never been to.
We are pioneers in bringing culture to food and lifestyle. And we can't wait to invite food-folks to join this adventure. For example, we're hosting a FREE Dance Workout and Sake Zoom event in March. We will be dancing hip-pop with Korean K-pop music and then reward ourselves with some delicious sake. How fun is that? Who says you must drink protein smoothies after a workout? We all deserve a little fun!

We also offer services such as a food-folk directory, Zoom cooking lessons, the Cookbook Club, happy hour, and cooking consultations. Cooking at home is economically efficient and better for your health. When you cook for yourself, it means you're in control. You decide what spice you're going to use. You decide if you are going to give your dish an international flair. You're the chef of your own kitchen. We understand grocery shopping and menu planning can be intimidating for some home-cooks and you might be bored of the same old dishes. I have years of experience working in commercial kitchens, and I know where chefs source their produce and spice. Trust us. You will never suffer from eating poorly. Just go to our website and click "Join Friends of Food". I hope to see you there!
Thank you, and thanks for your time and for sharing with us!
For more updates from Melissa, you can follow her here:
 About Melissa Lee
Melissa Lee founded Cooking Beautifulee with a mission to cultivate a community of curious, cross-cultural food folks. She calls herself "Chief Entertainment Officer," and those of us who have met Melissa know that food and family are just about the only things she's serious about. Melissa is 100% MIT (Made in Taiwan), where she worked as a food writer. She's also worked alongside renowned chefs like Ming Tsai and Joanne Chang, honing her craft and gathering stories along the way. Part story-teller, part educator, and part food lover, Melissa brings a special blend of experience, skill, and enthusiasm to her work. She blends her Asian background, her new home of New England, and love of food and culture to bring joy, optimism, and inspiration to food lovers and fun-seekers everywhere. When she's not working, she's usually visiting Boston's hot spots or spending time with her two children.