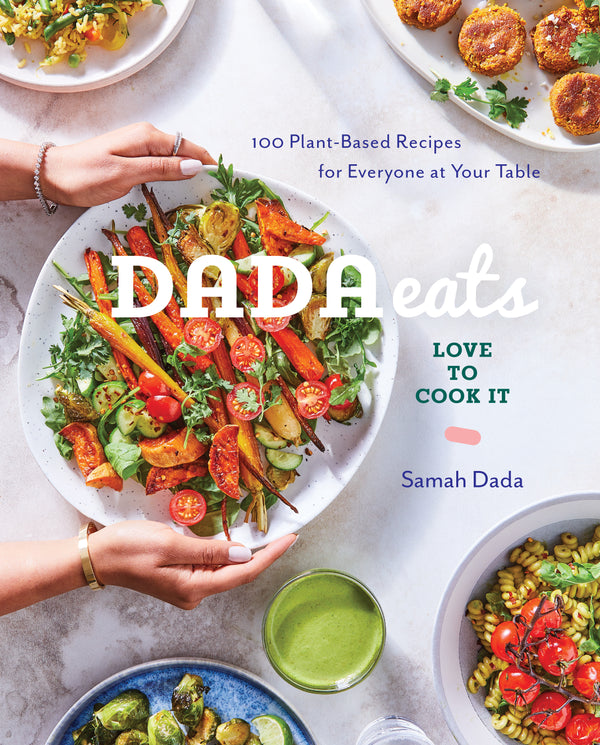 Samah Dada Chaat Masala
Our friend Samah Dada who has kindly shared a few recipes with us now has a book out, Love to Cook It. See below for our interview where she shares all about it, plus the fun new Chaat Masala blend we made to celebrate. 
Would love first to know about what inspired the book, what you're really excited to share, and what was your favorite part of writing it.
I've always been the type of person who has shuttled around cookies and slices of cake to share with my friends like it was my job, much before it even really was. My path to food was an accident, a happy one at that, but I've always found something so pure and beautiful about feeding people. For me, food has always been the one place in my life that has provided me with a sense of comfort and belonging. It is the language I speak so that I can better understood. And it has the innate and unmatched ability to be a connector, with the power to bring people together across a table.
I have always wanted to write and knew that I would eventually weave writing into my career in some capacity, so I'm extremely humbled that this has happened with my first cookbook! The idea of creating a tangible product to share my love for cooking (and aggressive tahini and chocolate chip use) with a wider audience was a dream to even consider.
I'm thrilled to be able to give a lot more of myself to readers through Love to Cook It – whether that's in the 100+ recipes, or in the personal essays I penned to give every recipe and story in the book context, as it relates to my life and unintentional path to cooking.
Thanks! We've loved your recipes like the sheet-pan veggie bowl above. What's the most interesting/surprising thing you learned while writing your book?
I kept the book a secret from my audience on social media while I was writing it for two years, so I ended up developing new recipes for Instagram while also developing brand new, never before seen ones (in secret) for the book. I thought my brain would give up and I'd run out of recipe ideas…but was genuinely surprised when I didn't. I think this was partially because I literally started dreaming about new recipes….I'm really glad my subconscious took one for the team. Creativity is something I never take for granted, and I always want to be iterating and changing my recipes and style until my products and I can grow to become better and better!
Nice! And do you have a recipe from the book you'd like to share with our readers?
What would you like to see people eating more of?
Vegetables! And not just your run of the mill steamed veggies – I'm talking gorgeous, roasted, charred, crispy, tender, spiced to perfection veggies.
Also, warm dates stuffed with almond butter and sprinkled with sea salt needs to be more of a thing, I am contractually obligated by myself to have a few every day, or my day is simply not over. And finally, oranges with salt and pepper. Don't knock it til you try it!
Thank you, and thanks for your time and for sharing with us!
The chaat masala blend is available below, and a book set is available here.
For more updates from Samah, you can follow her here:
About Samah Dada
Samah Dada is a cookbook author and founder of her blog, DADAEATS. She has worked full-time in broadcast television at the TODAY Show where she was both the lead production associate, and an on-air food contributor. She is currently the host of her own digital cooking show, a TODAY Show original series called #COOKING with @DADAEATS. She started @DADAEATS with the goal of sharing her culinary endeavors, food adventures, and passion for creating indulgent yet healthy eats with her audience. Her highly anticipated first cookbook, DADA EATS LOVE TO COOK IT, comes out in June.