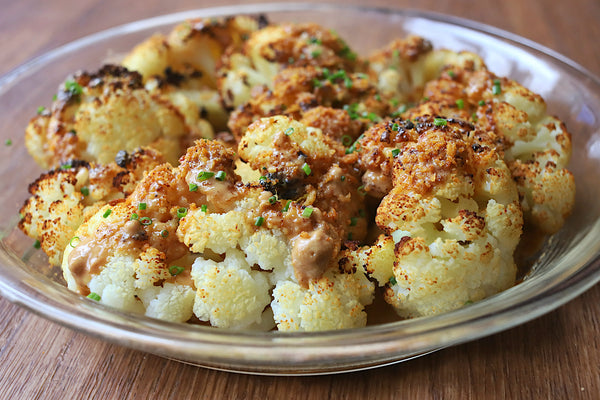 Most Popular Recipes From the Past Year
Here are 10 of our most popular recipes from the past year. Thank you, and look forward to many more spicy recipes!
Gluten-free chocolate cake that's rich, decadent, and simple to make! Use this recipe as a base for adding in new ingredients, like toasted coconut or raspberries.
Pasta bakes are a great weeknight dinner for the family and come together in under an hour. This recipe is pure comfort food!
This recipe for banana bread differs from the classic preparation with the addition of a spice blend of white pepper, poppy seeds, cardamom, and cinnamon. The spices complement the heartiness of the bread in a unique way.
A fresh take on potato salad from one of our readers! A custom spice blend, fresh herbs, and briny additions, like olives and capers, make for a satisfying side dish.
Our Shawarma East and West spice blends make replicating shawarma flavors at home easy!
One of our most popular recipes! What's better than chicken, sausage, potatoes, and peppers cooked together in a vinegary brine?
Za'atar is a staple spice blend and can be used in so many ways. A simple roasted chicken is a great application!
This recipe uses a microwaving method to par-cook cauliflower before roasting, which cuts down on cooking time. It's also a great base recipe for adding your own spices and sauces.
Three ingredient ice cream that doesn't require an ice cream maker! If you can whip cream, you can make this recipe.
Our OMG spice blend is amazing with chicken! These tenders are easy to make, but have major flavor.