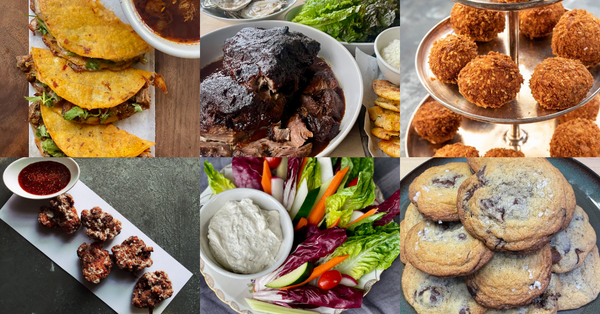 Ideas for Super Bowl Snackin'
Whether you're a fan of football or not, Super Bowl Sunday is a great excuse to get together and eat. This year, we have some really awesome crowd pleasing recipes, from flavorful birria tacos to tender sweet and spicy pork shoulder with a ton of fun appetizers in between. We recommend choosing one star dish and then putting out casual dips and snacks to munch on during the game. Also, making a batch cocktail is a great idea so you can stay tuned without having to get up to refill. Check out our recommendations below! 
Mains
Slow roasted, caramelized, tender pork, there is truly nothing better. Serve it Korean Bossom with rice, scallion pancake, oysters, and lettuce wraps or simple with tortillas or in a bun. Regardless of what you do, we can guarantee there will be no leftovers after serving.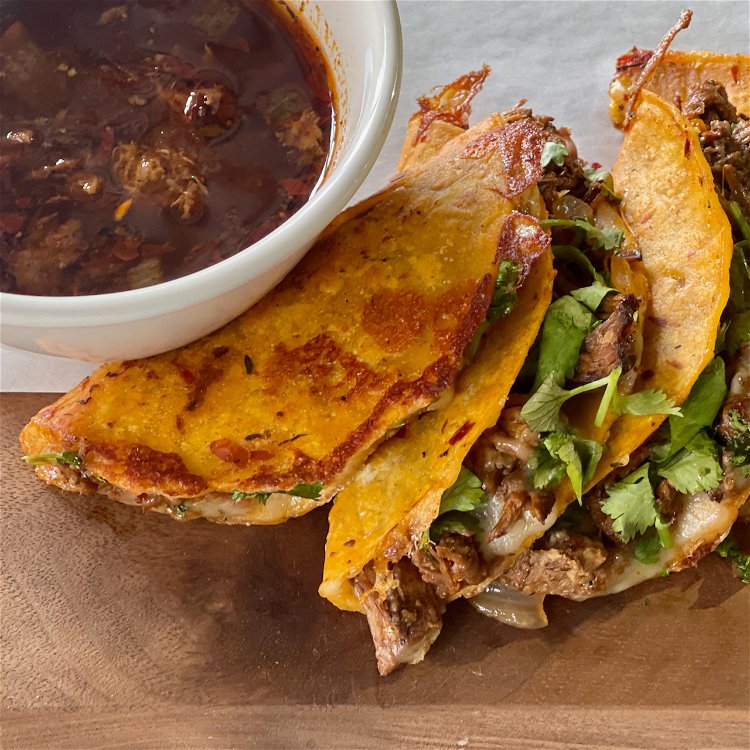 This dish requires a little bit more attention, as you have to have to fry up each taco on a pan, but it's so worth it. The edges of the tortilla get all caramelized with cheese and bits of meat. Then, you dunk the finished product into the flavorful broth the meat was cooked in and its a symphony of flavors in your mouth. Fair warning though, your guests will want you to host every Super Bowl party thereafter.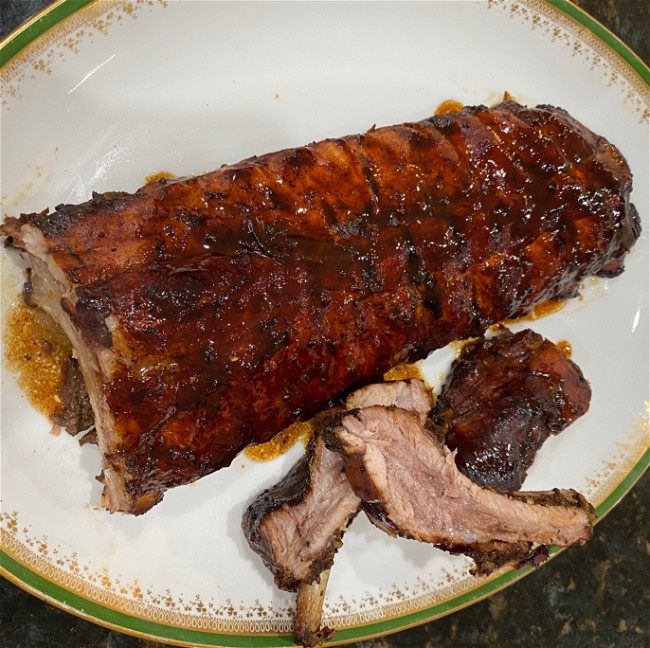 Silan is, of course, a mainstay ingredient in our kitchen. Partly because it goes so well with so many things, including these ribs. The silan caramelizes when cooked on the ribs, making for a sticky-sweet game day main. 
Snacks & Apps
Common in Japan, this karaage is quickly marinated, coated in potato starch, and fried up until crisp and delicate. Because of the fast preparation, this is a great option for get togethers. Serve with sansho hot honey for a sweet and spicy dipping sauce.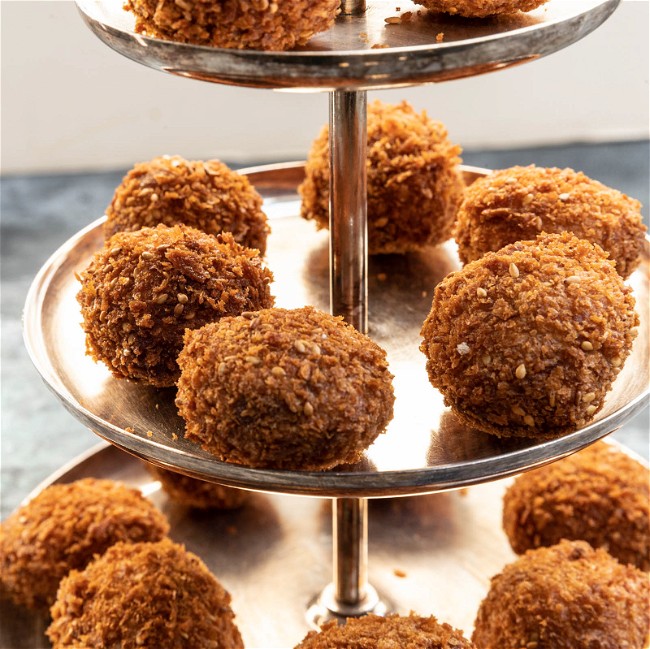 It's the Super Bowl, so the more fried food the better. These savory-sweet croquettes are fried golden brown and are a great thing for dipping. Try dipping them in Shabazi Tahini Sauce to keep the dish vegan.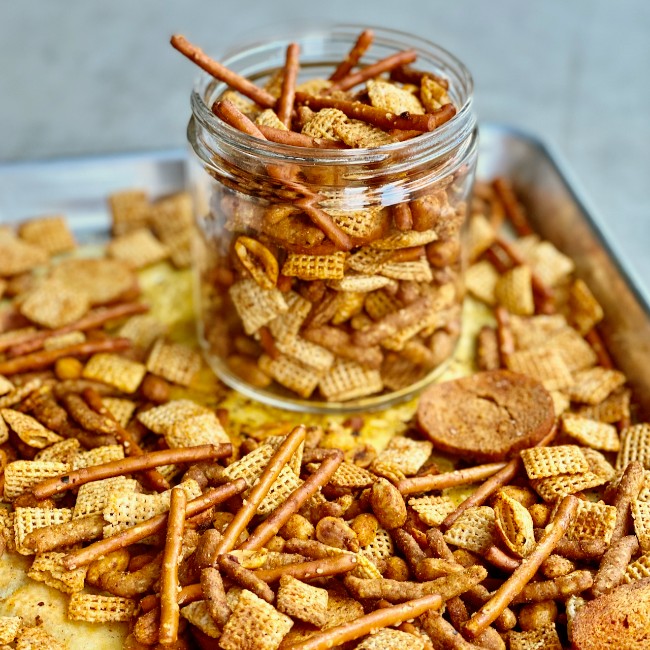 Of course you can buy store bought, but homemade is so much better because you can add your own spices and decide your own ratio of pieces. Perfect for game watching.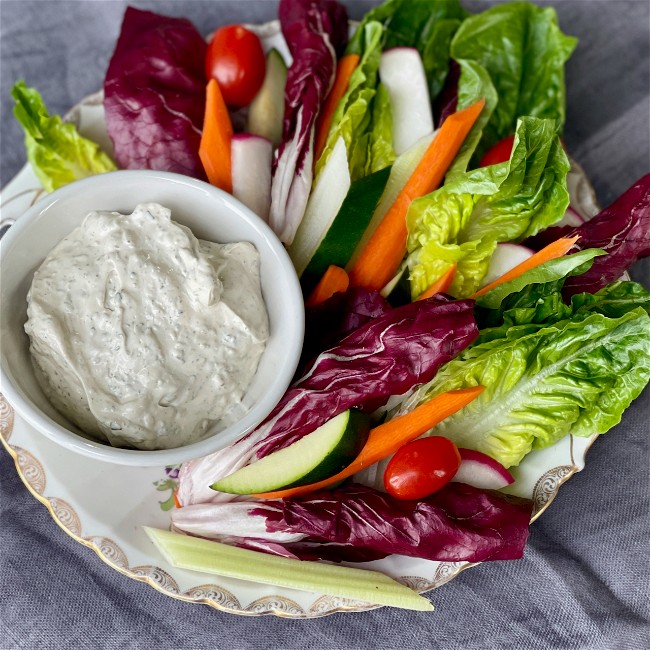 Something colorful and fresh to complement all of the carby fried food and rich meat because it's all about balance! This dip is easy to prep and all it requires is washing some crunchy crudité, but if you wanted to serve it with Ruffles, we won't tell.
Spiced Popcorn
No recipe for this one, just an idea. Either pop your own popcorn or pop from a mag in the microwave. When it's still hot, add pinches of your favorite blend until you get your desired flavor. Try it with Shabazi, OMG, Amber, or really any blend you think would go well. 
Drinks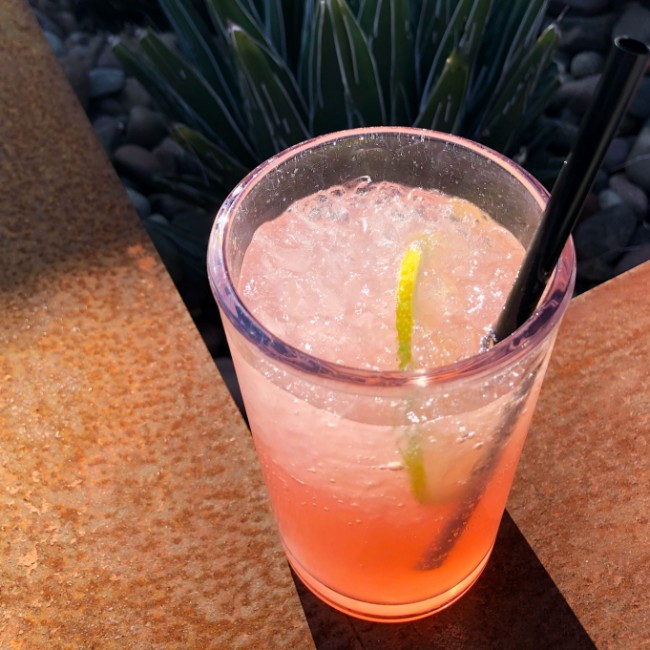 Aside from being delicious, palomas are easy cocktails to batch up for a crowd. Refer to the bottom of this recipe for instructions on how to make a pitcher for 8. 
Sweets
Brownies with a La Boite twist! Your guests will be wondering what makes these so special. The answer is the additional spices that give them great depth of flavor.
This classic cookie recipe by Amanda Freitag is taken up a notch with the addition of her Sweet Baking blend. Put them out and watch them get devoured!