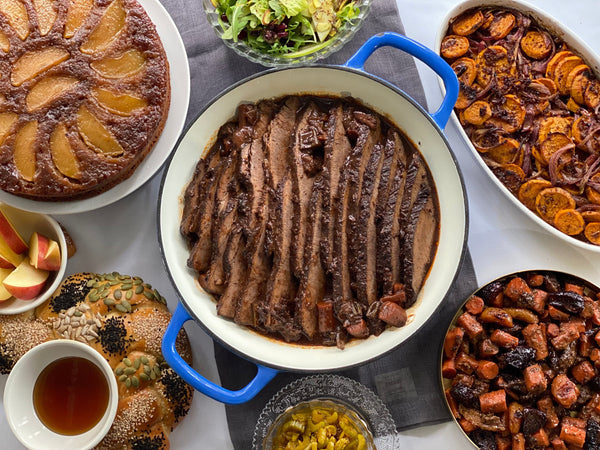 The Rosh Hashanah Table

The Rosh Hashanah Table
Ring in the Jewish new year with a classic Rosh Hashanah feast. This meal often features sweeter recipes that set the stage for a sweet new year, but they're good enough to enjoy all year long. Here's our recipe guide for a spice-filled, delicious Rosh Hashanah dinner:
A great brisket is an essential recipe to have under your belt for the holidays, but also for an easy one-pot dinner. Ayala, a blend of rosemary, salt & pepper, is used to simply season the brisket, while pomegranate juice & silan add a hint of sweetness and tartness. 
FYI: Look out for Ayala as our September Blend of the Month!
Our version is a bit more savory than the classic Tsimmes dish so that the sweetness of the dried fruit doesn't overpower the rest of the dish. Marrakesh N.6, with its savory & sweet flavor profile, feels like a natural addition here, rounding out the dish with a nice warmth. 
A great addition to this meal, but also wonderful to eat in any capacity. Seasoned with Ararat N.35 and an Olive & Lemon Vinaigrette.
A more luxurious version of balsamic vinaigrette, with olives, lemon & Ararat N.35. 
A savory condiment that pairs well with the rest of the meal.
A crunchy, fresh addition. With apples, pomegranate seeds & Coquelicot Vinaigrette.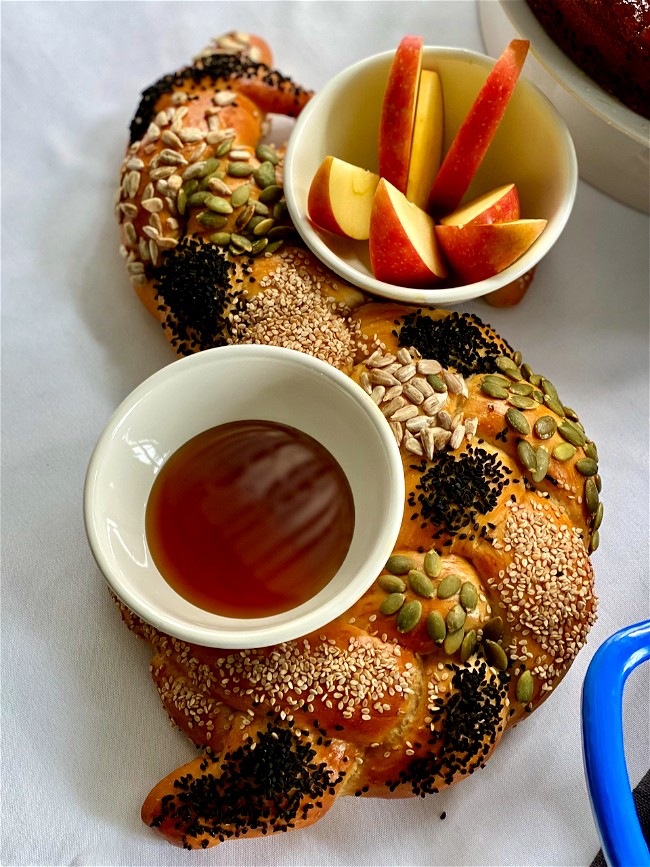 A festive version of our Yogurt Challah recipe, without the yogurt and decorated with various kinds of seeds. 
It's not Rosh Hashanah without a sweet ending. Olive oil makes the cake super moist and apples give it a nice depth of flavor.