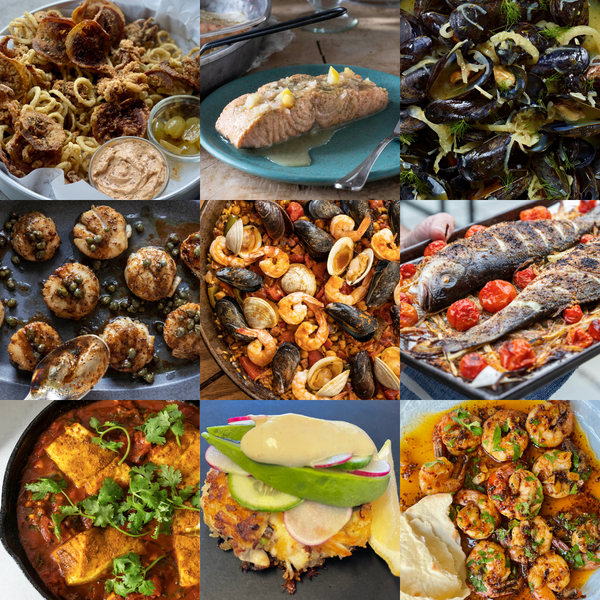 Feast of the Seven Fishes
One of the most classic Italian-American holiday traditions is the Feat of the Seven Fishes, celebrated every year on Christmas Eve. Its said to have originated in Southern Italy and comes from the ritual of abstaining from consuming meat the day before holy days, but we owe it to the Italian-Americans of the early 1900s for re-popularizing the feast.
It's safe to say that many Italians have probably never heard or celebrated this tradition because of the rich cuisine diversity in Italy. Other regions have their own quintessential Christmas Eve dishes, for instance, Romans typically enjoy a fish-based soup called minestra di pesce.
Regardless of your background or religion, the feast is a delightful thing to celebrate if you're a seafood lover. It features seven seafood dishes prepared in different ways. Explore our favorite seafood dishes for the Feast of the Seven fishes below, along with a refreshing dessert recipe. 
It may seem daunting, but preparing a whole roasted fish is actually quite simple. Season it with a delicious spice blend and roast with veggies for a built-in side.
Although paella is a traditional Spanish dish, it's a great addition to this meal because of the rice and ample shellfish.
Poaching salmon in a flavorful brother renders a deliciously tender fillet that's seasoned to the core.
Draped over salad leaves, slices of tender potato, or in between fluffy slices of country bread, escabeche of sardine is a flavorful classic that the Mediterranean countries like to all claim as their own. 
Cod cooked in a thick, flavorful tomato sauce seasoned with a lot of spices. 
Fried Calamari is one of the more traditional dishes served in the Feast of the Seven Fishes. The highlight of our version is the fried lemon slices and Shabazi fry flour.
Simple and delicious. Serve with crusty bread to soak up the flavorful juices.
Using jumbo lump crab makes these crab cakes rich and luxurious. This recipe is easily duplicated based on how many cakes you need.
A flavorful pan sauce is the key to making this delicious scallop dish.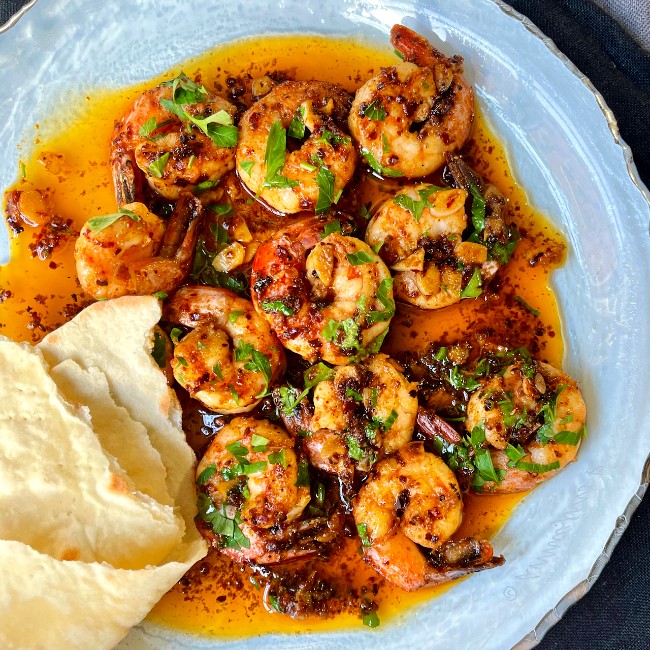 Another way to use our favorite Harissa Honey condiment for an easy shrimp dish.
In this recipe, chef Jeremy Flowers opts to quick cure cod for an ultra flavorful brandade.
Dipping Sauces
This zesty condiment compliments many of the recipes listed above!
Another wonderful condiment, made using fennel, oil, and a multitude of spices.
For Dessert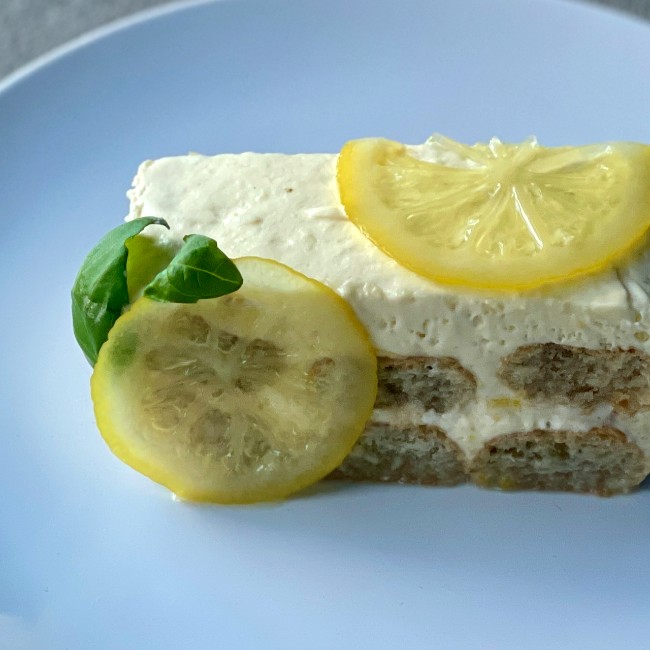 Citrus and seafood is a classic combination. In this dessert, ladyfingers are soaked in a lemon-basil syrup and layered in between citrusy mascarpone cream.