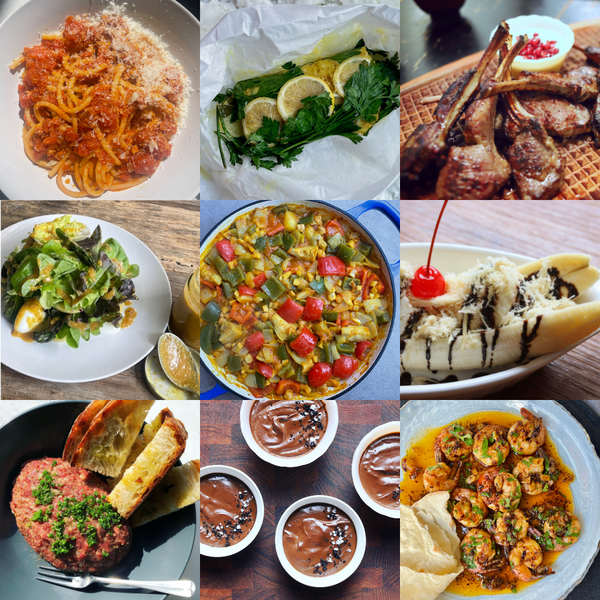 Valentine's Day Recipes for Two
Valentine's Day is the day of love and what better way to show your appreciation for your loved ones or significant other than with a homemade meal. We have pulled some of our favorite recipes for two that are simple enough so that you aren't overwhelmed and can focus on making the day feel special. Check out or selection below!
Starters
This scallop recipe for two is great for Valentine's because it's super simple, but the homemade spice blend makes it feel special - and also taste delicious! If you make the spice blend ahead, the cooking portion of the recipe will take under 10 minutes.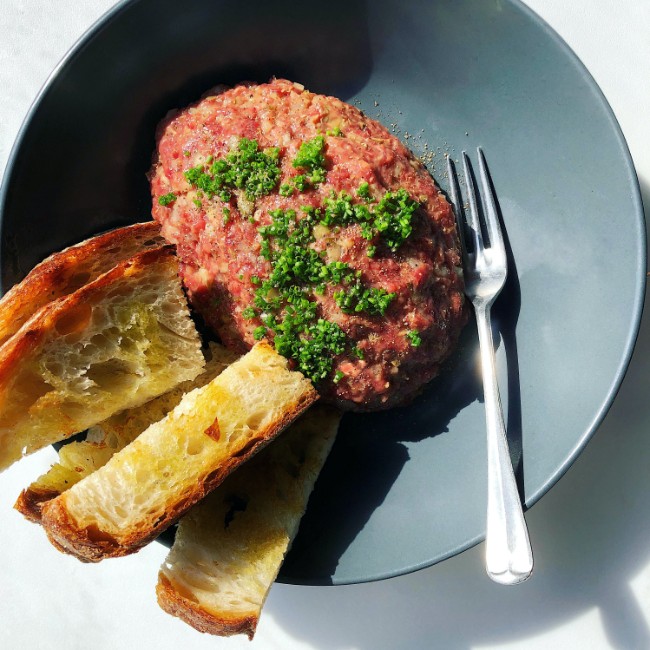 Another recipe that feels special because how often do you enjoy steak tartare outside of a restaurant? Making it at home is simple enough and the addition of the OMG blend enhances the complementary familiar mustard flavors.
If you don't keep a jar of Harissa Honey in your fridge already, you should. Once you have the condiment, you can make this shrimp dish in a flash. Serve it with crusty bread to soak up all the delicious shrimpy harissa honey juices on the plate.
Main Course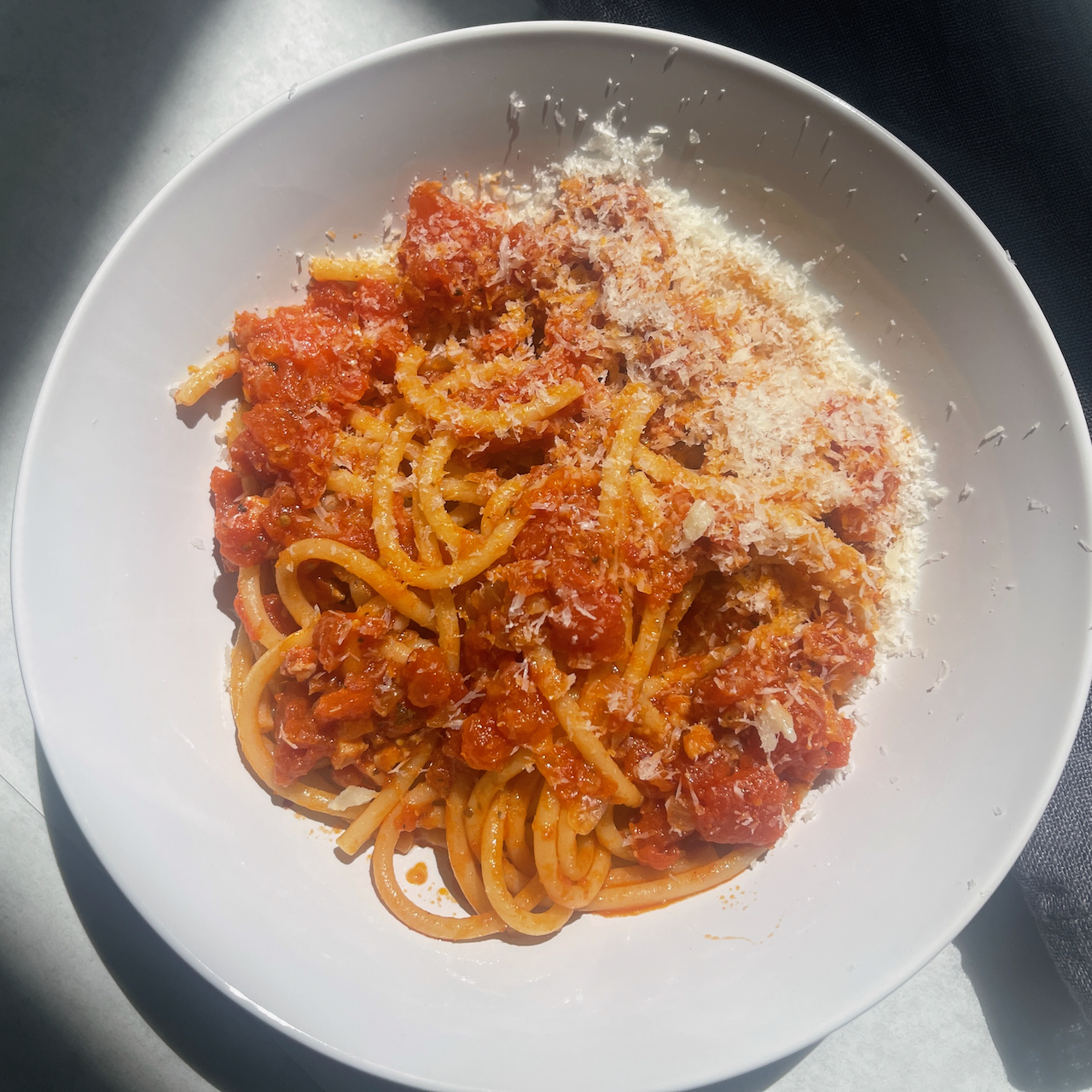 This Roman dish is a classic for a reason. It's simplicity honors its Italian roots. Buy the best ingredients you can and impress your significant other with a nourishing bowl of pasta. 
The Ayala blend is a testament to how simple ingredients can make a large impact if they are balanced well. Use it to make these lamb chops and serve them with a sauce like Mousa Yogurt.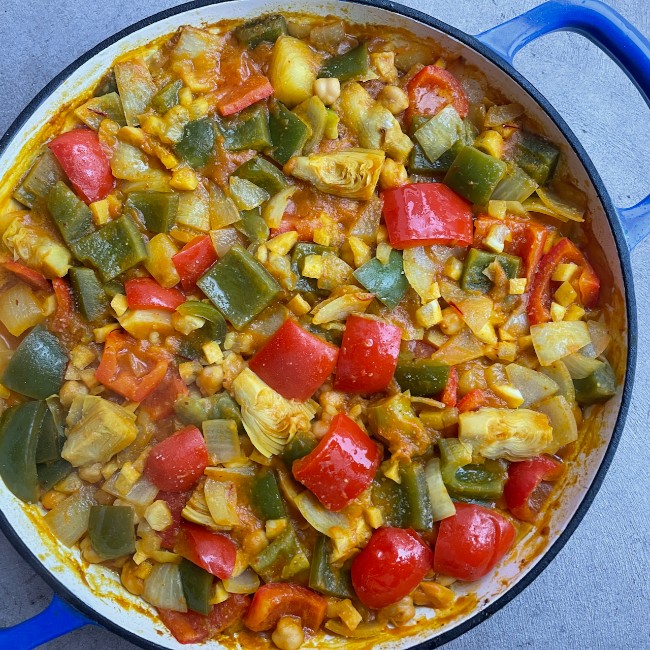 This paella is a great option for a vegetarian or vegan main. Pumpkin, artichokes, and lemon go together surprisingly well for a flavor packed twist on the traditional Spanish dish. 
Baking fish in salt keeps it ultra tender and delicate. Plus when you take it out of the oven, it's very impressive to see. Under the bed of salt you'll find the flakiest, freshest cod of your dreams. 
Side
Always good to add a salad to a meal for health and a welcomed freshness. This one uses OMG Vinaigrette, which is like a deluxe version of a classic mustard dressing.
Something Sweet
Share dessert over a nostalgic banana split sundae. It feels romantic and playful, while the addition of Halva Floss makes it feel slightly more refined. 
Urfa's chocolaty notes make it a wonderful addition to rich chocolate desserts. Don't let the avocado in this recipe scare you, the flavor is masked by the cocoa and it gives the dessert a luxurious texture. 
Drinks
A classic French 75 feels fancy and romantic. It pairs well with many of the dishes in this list, making it a great cocktail to serve alongside Valentine's dinner. 
For a non-alcoholic option, this Gazoz is refreshing, delicious, and flavorful.